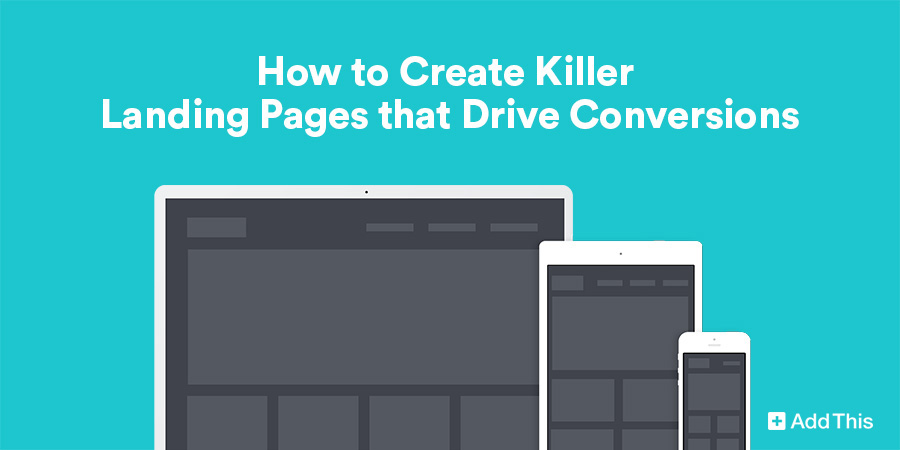 Effective Landing Page Conversion 2018
Businesses spend a lot of time, energy and money driving traffic to their websites. What they don't spend money on—and should—is conversions. If you want to turn website visitors into customers, you need to focus on conversions, and the best practice is building effective landing pages.
Landing pages are, simply, the page that a visitor lands on when they click on a campaign link. Those links can come from ads, emails, feature boxes on your website, or social media. A common mistake that marketers make is sending people to an existing page on their website—or worse, the homepage—rather than creating a page specifically tailored to the campaign.
Read on for the eight landing page best practices.
Mobile-friendly Design
The Importance Of Addressing Mobile Traffic
The growing number of users turning to smartphones for purchases makes the issue of mobile traffic not only more important in terms of sales, but to the broader context of conversion optimization. Users need to find your business quickly, and end up on a landing page that has a simple and direct call-to-action.
If you are still unconvinced, here is another statistic: about one-third of all Internet traffic is mobile. Estimates are that between 15 and 20 percent of global web connections are done by a smartphone. The reason seems to be obvious, as it is simply a matter of numbers – there are more smartphones in users' hands than at any other time in history. This growing percentage demands that businesses make adjustments in their mobile marketing strategy.
Add relevant contents
On the landing page, make sure you have added the content which is meaningful . Visitors can be confused if landing page content is different with your outbound marketing copy and the bounce rate can increase rapidly. This is the best and basic landing page seo tips you should keep in your mind while creating landing page.
Keep everything simple
Information in your landing page must be clear and concise. Wherever possible, add bulleted lists which can hit the mind quickly. Three sentences are sufficient to communicate the point.
Strong Calls to Action
Brightly colored buttons are more eye-catching and effective than text for getting clicks, and the stronger and more concise the text on them, the better. Tell visitors exactly what you want them to do, whether it's BUY NOW, START YOUR FREE TRIAL, GET STARTED or SIGN UP FOR ALERTS. Keep copy short—no more than three or four words. Focus on the action you want them to take.
Highlighted Benefits
Why should a visitor convert? Think about what you have to offer that your competitors don't, and incorporate it into your messaging. Set expectations for potential customers, whether it's the last day they can order for Christmas delivery or how often they can expect to receive your newsletter. You're not just letting them know how awesome your goods or services are at this stage—you're also establishing trust.
Try a Video
Try a video that shows off the benefits of the product in action. Pay attention to the video thumbnail, too. That's what users will see when they first hit the page. It's been shown to improve conversion by up to 80%. So, go with fewer words and give visitors a pithy and enjoyable video to watch. Then, sit back and watch your conversions go up, and to the right.
Use Social Proof 
Logos, Likes, Pins – whatever it is, show the visitor that other people love your stuff. When visitors lack information they'll turn to what others have done to help guide their decision. Reinforce the conversion with respected logos, testimonials and other points of social proof that help a visitor on the fence make the decision you want them to make.
Test, Test, Test
Start testing before you even start spending.Then, once you've found a direction you're comfortable with, put it to the test immediately. Start with A/B testing to try larger variations of design and copy, and fine-tune with multivariate testing of discreet elements.
When a bad landing page is the evil of all marketing efforts of the business owners, a well-designed landing page can boost up conversion rate and appreciate your efforts in landing page optimization. It doesn't matter you have non-profit organization, small business or a political campaign, an effective and appealing landing page is the power of your marketing efforts. We hope you all like this landing page optimization tips 2018. You can share it with your friends on social media. Click below on your favourite social media sites and share this wonderful landing page tips with all. Bookmark this page to get more updates on landing page seo optimization tips 2018.