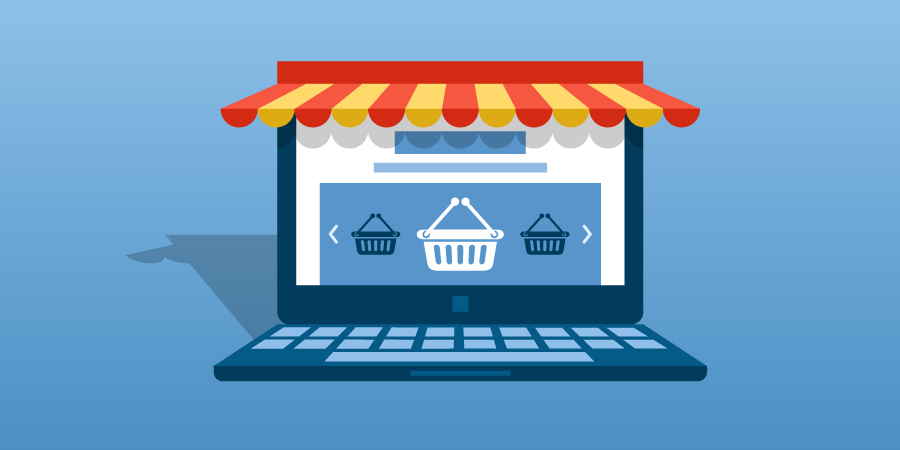 Having your business set up in Facebook could let to many great advantages, not excluding incorporated ones. Also for the SMEs, it's an easy money for them to earn some extra cash each month. For those who are running business from any industries and not engaging with Facebook as part of initiative to expand your audience and grow your reach, you are missing out. With over 2 billion users (2017), Facebook represents a big potential market for your social media efforts. In Malaysia alone, there are 11 million active users (2017) covering the country and up to 78% of internet penetration rate in selected Asian markets.
Along this article, we will discuss the benefits of Facebook Business Page and guide you on easy process to build Facebook Shop in just 5 steps. Also, how to create a better Facebook content to attract new potential customers as part of your own CRM (Customer Relationship Management).
Benefits of Facebook Business Page
Wider Audience and Huge Exposure to Potential Customers




Statistic shows that there are over 2 billion active users available in Facebook monthly. That is about half of the human population in this world. With the high number, it is never impossible to reach new potential clients.

Easier Leads Collection and Targeted Audience




What if Facebook disappear from the surface of internet in the future? How do you communicate with your customers after the only social media platform you engaged with?

You can do so using Facebook leads that can be obtained when you run Facebook ads. To get quality leads, Facebook ads come with an extra feature on targeting your selected audience based on your product. We understand there are more than 2 billion Facebook users in the world but that doesn't mean you would want all of them that is not relevant to your business to fill up the form.

Leads are important to companies as it compromise details of potential clients from email address, name, telephone number and even home address. Usage of leads also should be done carefully when reaching to client so it does not create the feeling of their privacy being crossed or worse they could label you as spammers.

Marketing Expenses




As for startup businesses, Facebook Shop is one of the best e-commerce platform worth trying. Using Facebook Ads, you can allocate your budget for advertising that you plan to do. Every single cent for the budget allocated will be used wisely depending on your advertisement objectives and setting. Other than that, startup business can easily eliminate cost on physical store in the initial phase. Today, physical store is still important and valuable factors in business. As for that, creating brand awareness through Facebook business page and optimize them using Facebook Shop enable your business to excel.

Facebook Insight




Most customers are now online and they leave a trail of data on social media sites and search engines. Data provides valuable customer insights that brands should be able to analyze. Facebook Insight is a customer centric insight tool that monitor and interpret customer behavior when going to your Facebook page. Customer-centric marketers use all kinds of tools to get a better understanding of their customers. Since plenty of online tools are readily available, even for a small team, there is no excuse for not digging deeper.

Boost web traffic




Search Engine Optimization or SEO is an important factor when it comes to maintaining and achieve the ideal website page rank in organic search. So, how can Facebook page provides benefit to your existing website? Facebook Shop can be directed to your own existing e-commerce website. With the advantage from Facebook Insight, you could determine your customers' behavior from their searching behavior towards your product by capturing and gathering the highest traffic keyword they used in search engine.

Pages to watch tools




Ever wonder how your competitor is doing now? Or any running marketing campaign your competitor is doing at the moment?

With this extra tool, you can see how your competitors in close parameter currently doing in Facebook. Why is it useful? In the Page to Watch column, there are indicators to show page that has gained numbers of new Likes from their activities.

Yes, it does not give you the insight details, but it helps to motivate you in improving your post and also ads.

Here are the 5 steps guide to build Facebook Shop
Step 1: Set Up Facebook Business Page
Before we jump straight to Facebook Shop set up and configurations, you'll need to open a Facebook Business page first. Facebook Shop only available in Facebook business page, not personal Facebook account. This isn't a problem since every business really need to have a Facebook page. It offers many business marketing advantages over personal accounts, such as;
Opportunity to sell your products directly to huge audience of 2 billion users right from Facebook Page.

Facebook Business page gives information to customers a way to find, follow and like your page and posts.

It offers wide variety of efficient advertising tools, Facebook Insight

Plenty of free cost marketing opportunities like hold a contest, promotional post, coupon distribution (coupon for a survey) and etc.
Step 2: Facebook Shop Settings
There are two ways you can populate your Facebook shop with products and payment access:
Upload product data and connect with a payment medium directly to Facebook shop for free

You can upload your products for sale straight to your Facebook Shop for free. Instruction by steps are provided clearly. For payment, Paypal and Stripe are the suggested choices that can be integrated along.

Redirect to your e-commerce website.




E-commerce platforms such as Shopify, Wix or BigCommerce let you list and sell products in Facebook Shop. These platforms offer more than Facebook Business page, where it is a full suite of product listing, order and shipping management tools designed to save time. If selling online is a priority, extending traffic reach beyond Facebook audience is needed. Plus, if you need to ship more than 10 orders per day, time-saving option is the ideal suggestion.
Step 3: Choose Preferable E-Commerce platform
If you already have an e-commerce website, good news where you can integrate with Facebook Shop too! For those who are new in website development, website for business is important to bring brand awareness in search engine. There are plenty of e-commerce platforms that can be integrated with Facebook Shop. To choose the best one depends on your coverage and preferred subscription price. As a suggestion, if you have zero knowledge in website development and maintenance, it is best for you to find the ideal digital marketing agency for a long term engagement.
Step 4: Set Up, Organize, Manage and Integrate E-Commerce and Facebook Shop
In this step, organizing and managing both Facebook Shop and e-commerce thoroughly beforehand make the website becomes more favorable and less technical. Other than that, no matter what are the platforms, preparing product listings and store information pages will be helpful in the process of building Facebook Shop listings in a short time.
To create your product listings, you'll need to assemble four key things:
Good images of your products

High definition photos usage in product listings help to create attention and longer engagement with the customers.

Detailed product descriptions

Good descriptions should be chock-full of details that sell your product, plus any sizing, measurements, weights, or other necessary details.

Product size and weight information

These numbers can be entered with your product information in most e-commerce systems so you can print accurate shipping labels. It's optional, but can be useful.

Product numbers or inventory SKU numbers

These are the numbers or product codes you use to track products in your online store. 
Apart from that, not to forget on store information to let customers know what to expect when they order from you.
Store Contact Information

Email and Phone? Don't forget to list your customer service times here, too.

Customer Service & Privacy Policy

Here's where you list your order fulfillment times, return, and privacy policies.

Shipping Rates and Policy

Refers to shipping rates set up in your store dashboard, but it's nice to have a page that lists them so customers can see the cost you charge for shipping.

"About Us" Information

Brag about how you got started and the recognition from big firms create strong company image too. This is an opportunity to personalize the branding of customer experience.
Once you have this information gathered, it's time to insert them into your e-commerce platform.
Step 5: Set up your content in right order and be presentable. AND YOU ARE READY TO GO!
The best thing about having your product listed for sale in your Facebook Shop is your products and potential customers are already there! Now you can market your Facebook Shop, with both paid and free options to followers and bigger audiences. This include;
Feature products, sales, and special deals via regular posts.

Feature products and specials via boosted posts which are budget-friendly paid posts designed to reach larger audiences.

Run Facebook ad campaigns with featured products.

Distribute offers and host contests to engage with your audience and attract new viewers to your page and products.